For additional supports, please see our new "Tax and Stretching Your Dollar" program more details.
Year Round Income Tax Clinics
We provide free year round Income tax completion. support@opnc.ca 905 257-6029 x 103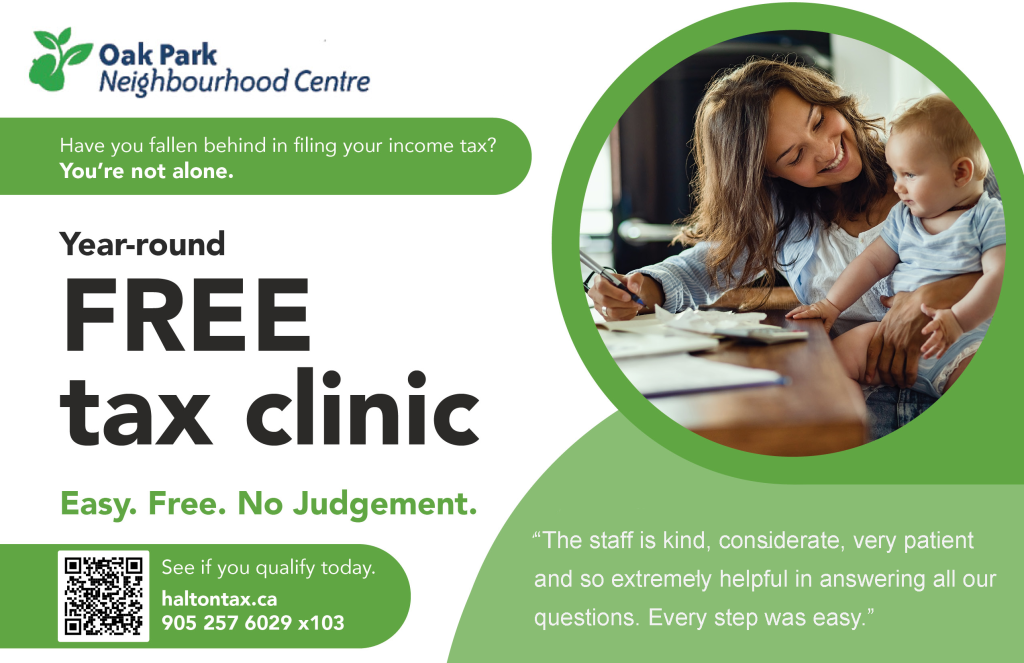 Micro Finance Loans
In conjunction with First Ontario Credit Union, we can assist with low interest loans for those who would not otherwise qualify. (Subject to approval). support@opnc.ca
Canada Learning Bond
Free Money for your child's education. https://www.smartsaver.org/
Hydro & Gas Support
1. Leap provides a one-time emergency payment for hydro and gas low-income customers who are in arrears.
2. In addition The Ontario Energy Support Program provides a grant on your bill of between $35 to $75 each month. community@opnc.ca 905 257 6029 x 105
Food Bank
Wednesdays 8:45 – 9:45 am
Registration for this program is required to establish eligibility. Please email hello@opnc.ca or call 905-257-6029 ext.100 to register.
*Food donations can be dropped off during regular business hours, please email hello@opnc.ca to arrange a drop-off time.
Household Goods and Clothing
As we are made aware of needs for clothing and household goods, we will post those specific needs on our Facebook Page. If you have items that you would to donate, please contact us in advance (do not drop off unless we confirm the need. To be kept up-to-date, visit Like and Follow our Facebook Page
Community Garden
Spots in our community garden and other local gardens are available to grow your own food.
Finding Hope in Poverty Support Group
Free counselling and peer to peer support group:
Wednesdays 10:00am – 11:30am
HIPPY- Home Instruction For Parents of Preschool Youngsters
Home instruction for children age 3 to 5 and their parents
http://hippyoakville.org/